Lottie is a library that renders After Effects animations in real time. It was originally developed by Airbnb and is now open source. https://airbnb.design/lottie/

An animation like this is very difficult to develop in CSS/JS and/or natively for iOS/Android. But it is very easy to use tools like After Effects. This is especially good for artists, because they don't have to learn to code. The plugin Bodymovin - Lottie is needed for this.
The animation is exported in SVG/JSON format and is therefore particularly small compared to a video. In addition, it can normally be scaled as desired.
Lottie also offers an api with which animations can be controlled. For example, a burger menu can have an animation for opening and closing. With one click, the animation is started and then pauses at frame X. A second click allows the animation to continue.
Comparison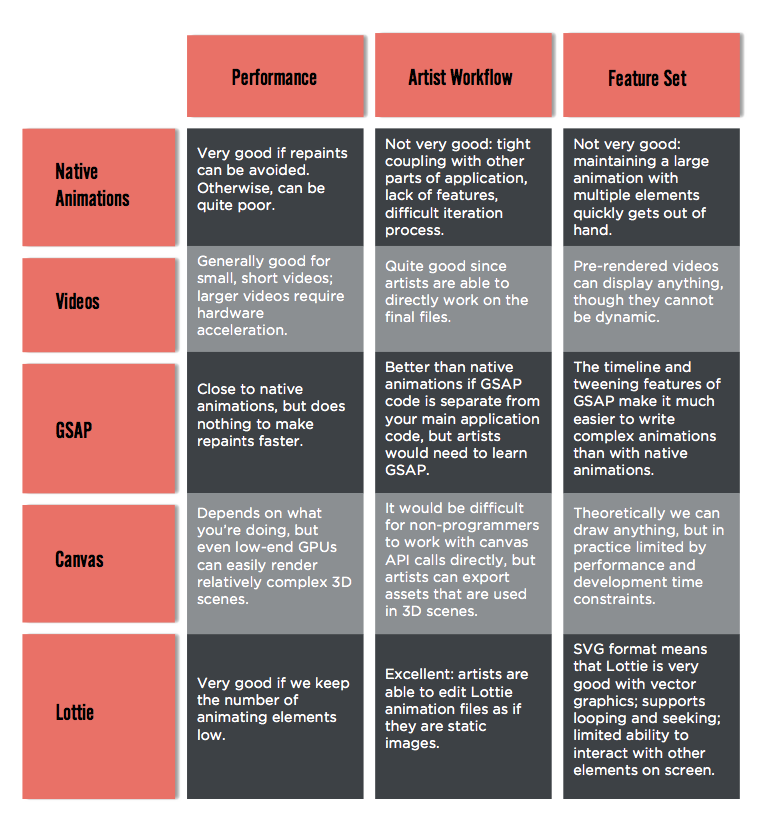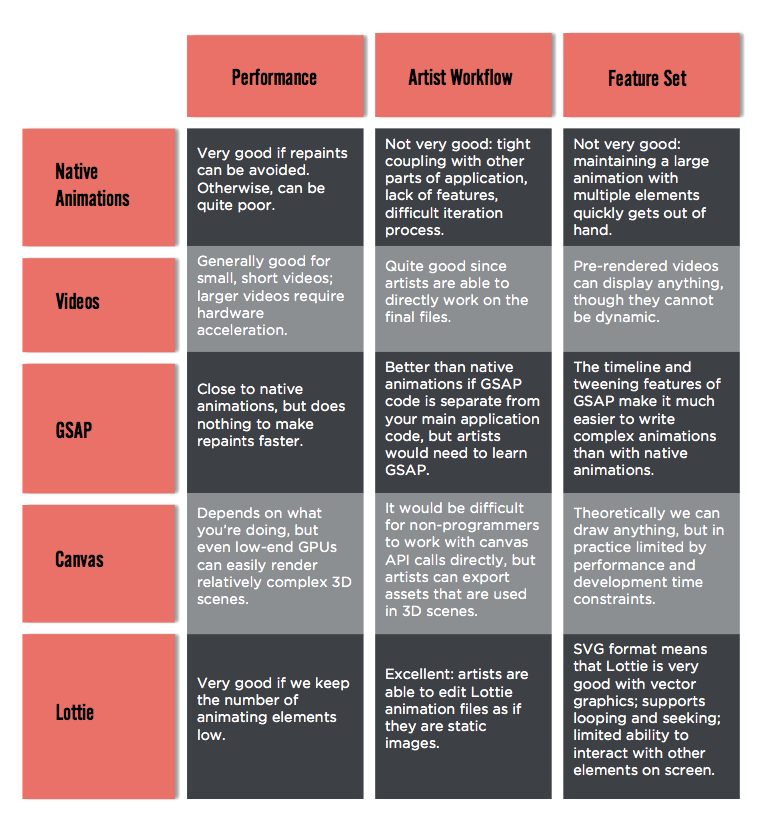 Interesting article
Zur Übersicht
Standort Hannover
newcubator GmbH
Bödekerstraße 22
30161 Hannover
Standort Dortmund
newcubator GmbH
Westenhellweg 85-89
44137 Dortmund